CONSTRUCTION SURVEY
Building a full custom yacht or a semi custom Yacht is a long-term project, which requires a deep investment of the Owner and its Team. It is therefore essential that the right Team is selected to support and advise the owner during all the following steps:
Step 1: Owner's project
Step 2: Selecting the right Shipyard
Step 3: Contract
Step 4: Construction Survey
Step 5: Yacht Delivery
Step 6: Management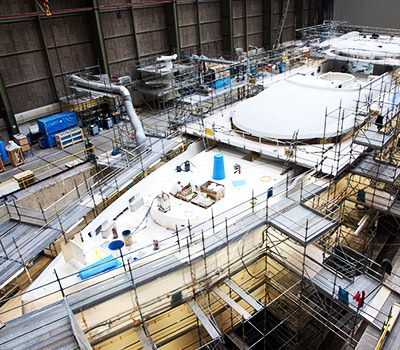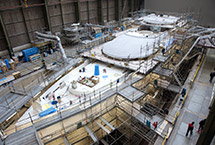 We will always assure that the highest standards are met at every stage without compromise.

We will protect the value of the Owner's investment leaving him free to make the right decisions in respect to the project he has in mind and making sure he will enjoy the entire build process.

Yachting Concept provides clear analysis at the very start of the project bringing later on, high value to the Yacht when the vessel will be under operation, but also in terms of re-sale value and Charter revenues.

For the owner's specific needs Yachting Concept will serve as an invaluable liaison between the Owner and the shipyard, keeping the yard informed about decisions and requirements on behalf of the owner and maintaining the balance between both parties.

Our expert project Managers are from a wide-ranging backgrounds and have overseen the construction of Super yachts in different Shipyards and countries.

We have long established relationships with the world's leading Yacht Builders, Designers, Naval Architects, Captains and Suppliers.

Experts in advising owners on the best yacht types, sizes, materials, designs, financing, and legal matters, Yachting Concept work alongside all parties involved to supervise the project through the entire build, ensuring that the yacht fits perfectly with the expectations of the future owner.
We have been operating luxury yachts for charter.
Should you have any questions or demands regarding our yachts, please ask us,
we will get back to you as soon as possible.